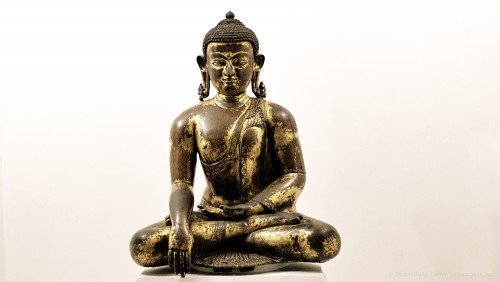 I for once struggled what to coin a title for a video that I shot. Kathmandu, a place which is now brought down to rumbles due to the devastating earthquake that stuck this city on a fateful saturday morning. Hence "Kathmandu – not so long ago " is a small dedication from my side to all the lovely people of this place who have lost their near and dear ones during the recent natural calamity.
The video was mainly shot in two locations ie Swayambhunath Stupa and Pathan Durbar Square – both of which are places which has got the maximum impact of the earthquake especially the latter. For people who have gone to Kathmandu and visited the Pathan Durbar Square which is aptly called the Medival Town – know pretty well how magnificent this place is which is tucked in between a busy and chaotic city. Every pillar, every wall and every sculpture in this place speaks a thousand stories – the stories of the Kings , the stories of the lord Pashupathinath and stories about how keen the people who built this place were for attention to detail. Walking through the pathway of this place, one can witness how both the young and old, the locals and tourists blend seamlessly into this ancient ecosystem. The place is so vast and so detailed – it would take a lifetime for someone to learn and understand the intricacies of each carving in this place.
Whilst I was sitting and shooting timelapse at a terrace of a building which is at a far end of this area – I told myself "this place needs a second visit and a much detailed one". But now if we look back at all the damage that has been caused to this place due to the tremors, it feels pity that the day to visit will be really long away from what I had earlier thought. The very sight of seeing numerous tourist videos on youtube showing mayhem when the earth shook leaves me with tears. I just sit here hundres of kms away from that himalayan region praying that God gives the people of Nepal enough strength and willpower to overcome all that has happened over the last few weeks and give them a new hope of life and living for a better future.
So I now leave you with a short montage of videos that is presented in an attempt to showcase how beautiful this place is/was.
[vimeo id="127366120″ align="center" mode="normal" autoplay="no" maxwidth="500″]
#PrayForNepal